Restaurant
A la carte MENU | Wine list | Kids menu | Banquet offer, PDF
Cuisine is quintessential part of every culture and important element of hospitality, and we know it here. In our restaurant you get great service together with a warm atmosphere. Our new extensive a la carte menu of European and traditional Latvian dishes will leave every gourmand pleasantly satisfied.
Restaurant and lobby bar​
Restaurant & Lobby bar with open-air terrace is open from 12:30 till 00:30 daily. The lobby bar's wooden panelling decor with light peachy and warm brown accents provides a relaxing atmosphere for enjoying a drink while surfing complimentary fast wireless internet. An extensive menu of coffee, teas, cocktailsand snacks gives guests a wide variety of choices.
Delicious full buffet breakfast
Delicious full buffet breakfast is included in the room rate and is served daily. Every guest staying at any Wellton hotel will find a tasty complimentary breakfast included in their room rate. Delicious breakfast buffet is served for your convenience from 7.00am - 11.00am weekdays and 7.30am - 11am on weekends and holidays.
We have tried to select the components of our buffet with careful consideration, such as fruit and vegetables, traditional stuffed pancakes, Latvian bread and cheese assortment, freshly made fruit salad, yoghurt and milk, honey, quality muesli and porridge, different kinds of meat and omelets. Coffee and tea with fresh croissants will definitely complement your morning meal! For some who prefers it the other way around, we offer a glass of chilled fine sparkling wine.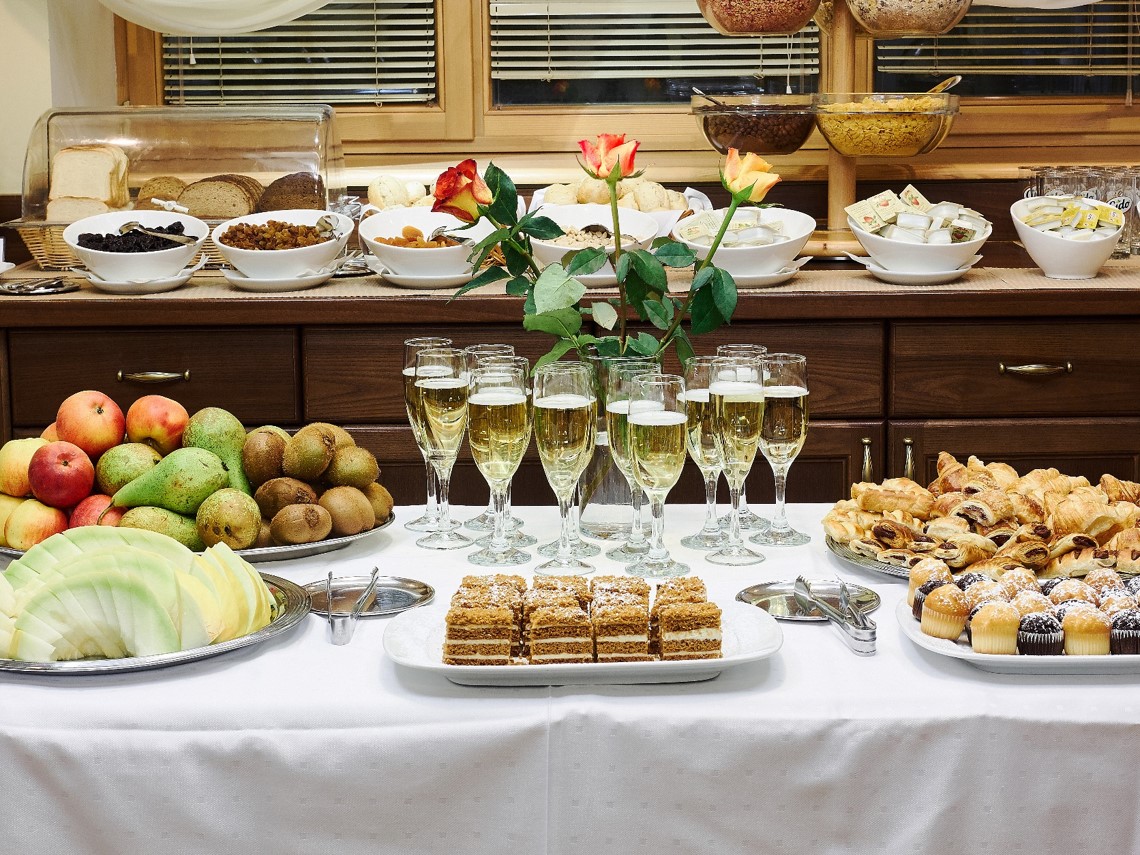 Airy and spacious breakfast room which is located on the hotel's lower floor also can be used for your private parties, celebrations and other events. We can accommodate up to 40 people for cocktail-style events, or as many as 30 people for seated events.