Rixwell Gertrude Hotel - 4* classical business and family friendly hotel near Riga city center

Bright and spacious rooms with good soundproofing, low prices, breakfast and Wi-Fi included, easy access.
Overview
Rixwell Gertrude Hotel is located within the central area of the Riga city in a 19th century Art Nouveau style building, which was restored recently. The Hotel offers 79 bright and spacious sound proofed rooms with free Wi-Fi and rich buffet breakfast. All this make Rixwell Gertrude Hotel attractive for Riga guests and travelling families with children.
Whether you are visiting Riga for business, leisure, social or family purpose, in Rixwell Gertrude Hotel we are commited to providing you with the highest quality of hotel services! We know that little things do matter when you are travelling.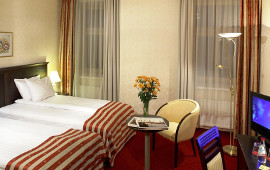 79 roomsSpecial deals for group accommodation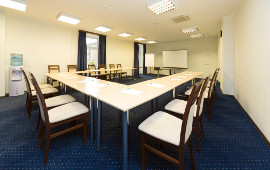 Conference roomsUp to 50 persons, delicious coffee breaks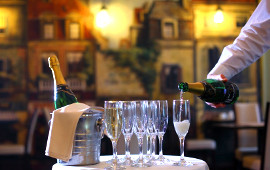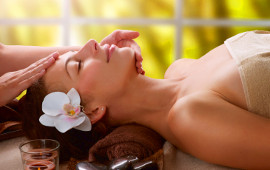 Optional paid services
Pets allowed upon request, additional fee apply - 15 EUR per pet per night
Laundry and ironing services (on request)
Transfers
Car rental with discount
Room service

Direct call from guest rooms to reception: 3600
Location & Contacts
Address
Ģertrūdes iela 70, Riga,
LV-1009, Latvia.
→ Check-in from 14:00 (groups from 15:00)
← Check-out till 12:00
For guests' convenience
Breakfast included

The hotel offers a rich breakfast buffet with a wide choice of meals. Breakfast is served every morning from 7.00 a.m. to 11.00 a.m. (on weekdays) and from 7.30 a.m. to 11.00 a.m. on weekends and holidays. Breakfast is always included in the room rate.

Free Wi-Fi

To ensure the comfort of the guests of Rixwell Gertrude Hotel, free access to wireless network (Wi-Fi) is available in all the public areas and guest rooms of the hotel.

Children stay and additional guests

• Children under the age of 7 can stay in the room with their parents absolutely FREE of charge. Baby cot or extra bed and breakfast included.
• Children aged 8-15 can stay in their parents' room for 7 € per person per night. Extra bed and breakfast included.
• Teenagers over 16 can stay in their parents' room for 15 € per person per night. Extra bed and breakfast included.
• Accommodation of additional guests - lodging in one of the hotel rooms - +21 € per person. Extra bed and breakfast included.

Car parking options

Limited car parking space available within the hotel's inner courtyard (6 places, 7 €/day). You may also park your vehicle on the parking lot nearby hotel on Stabu iela 58 (7 €/day) which is about 6 min walking distance away from the hotel.

Pets are wellcome

Guests are allowed to bring pets upon request and for an additional fee (15 €/per night per pet). When checking in, guests must get acquainted with the hotel rules for accommodation with pets, as well as fill in and sign a form intended for this purpose in the hotel reception.
How to get to the hotel
Public transportation

From the airport the easiest option you have is to take the city Bus 22, which will deliver you to the Central Railway station. The Bus runs regularly. The journey time is about 30 minutes depending on the traffic. From the Central Railway Terminal take the trolleybus Nr. 22 or Nr.13 – it will take you only one stop to the Avotu iela, the hotel is just few meters ahead. Bus Nr. 6 also takes you to the same stop – Avotu iela. For more details please refer to schematic map (PDF) linked below.

More
Surroundings
Rixwell Gertrude Hotel was re-opened in October 2012 – just in a short walking distance from the Central Railway Terminal and Riga main shopping street – Barona iela (Barona street). This makes it especially friendly towards tourists and traveling families. Beautiful St. Gertrude Old Church is just short distance from the hotel.
Riga is an amazing city with European heritage and authentic charm. Its visitors are simply destined to fall in love with its parks, churches, canals and Art Nouveau buildings. Make sure that for your stay in Riga you choose a place that speaks the same language with the city and its people.
Distances to some popular places
Old Town - 1,5 km
Riga Train terminal - 1 km
Riga Bus terminal - 1,5 km
Riga Ferry terminal - 3 km
Riga Airport - 10 km
Latvian National Opera - 1,5 km
Kipsala exhibition complex - 4,5 km
Latvian Ethnographic Open Air Museum - 9 km
Arena Riga - 4 km
Jurmala beach - 20 km